When Preview and Thumbnail is enabled, previews of files will be generated based on your configuration settings. A thumbnail file is also generated and can be displayed on the S-Drive component.
Permissions
Users who upload files must have profile permissions on the Preview object in order to create Previews. Uploads will fail without this permission.
Preview and Thumbnail (P&T) can be configured by Object and file type. See Preview and Thumbnail Configuration for details.
Preview pages as well as the Thumbnail are stored in the S3 bucket.
Thumbnails can be seen on the S-Drive component in Thumbnail View (left) or Grid View (right.)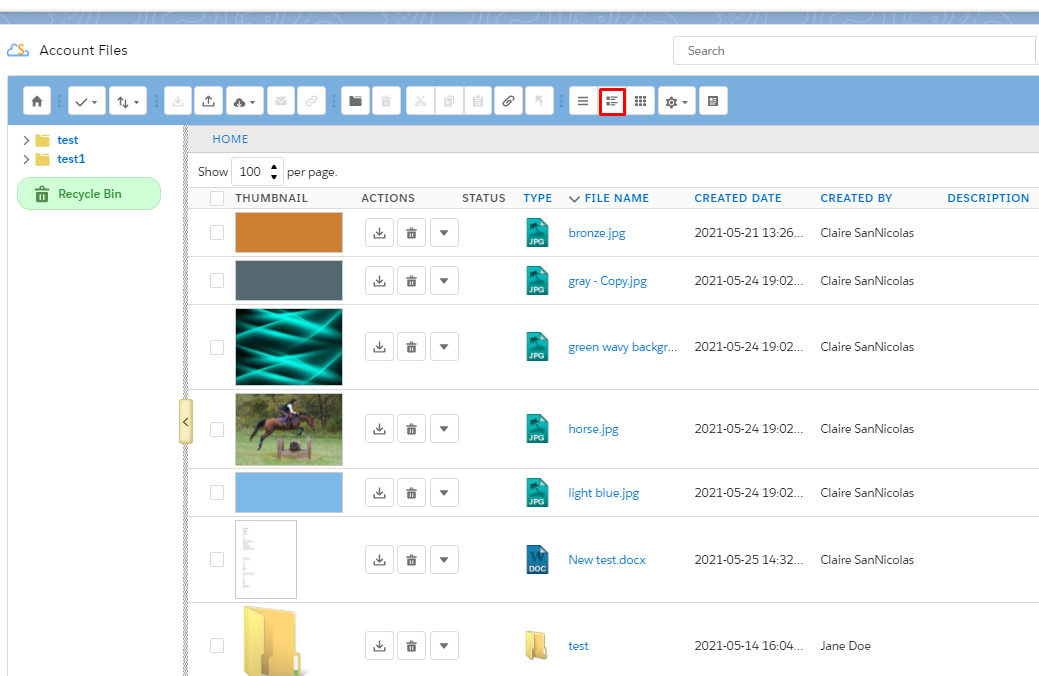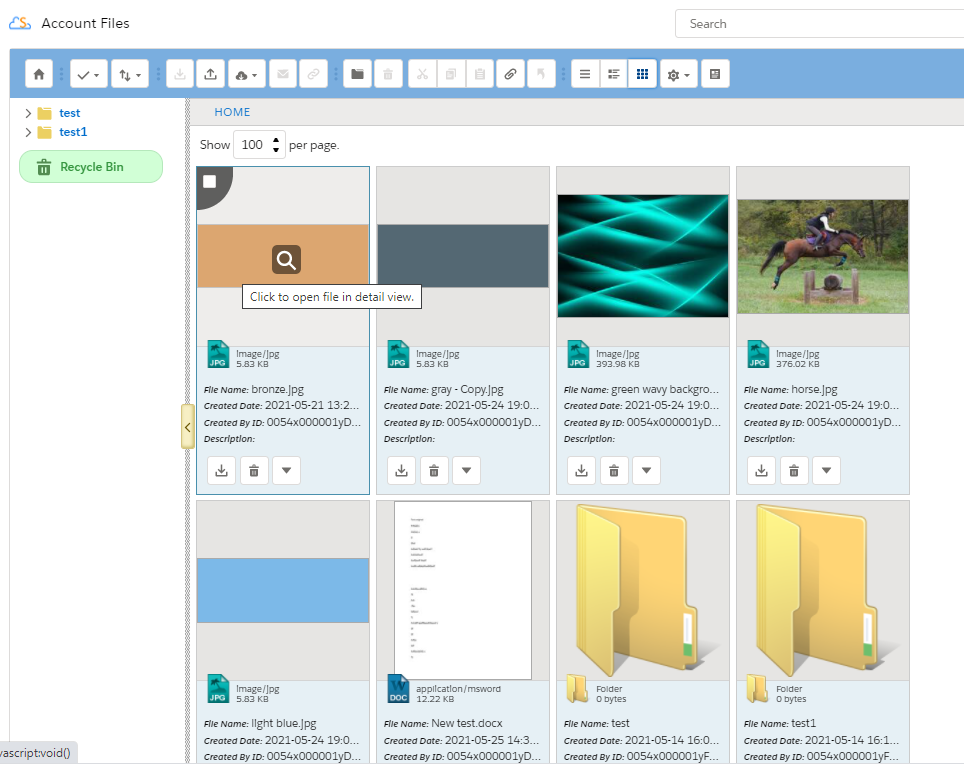 Previews can be seen on the detail page. Users can page through the document without opening or downloading it. Video files can be played in the preview. The number of pages converted for documents (i.e. pages that have previews created) can be specified in the configuration.