S-Drive Email Lightning Component
S-Drive Email allows you to send email with attached S-Drive files from any record, not just the record you're sending from. (By contrast, using the email icon on the toolbar in the S-Drive Lightning Component allows you to only send S-Drive files that are attached to that record.)
S-Drive Email supports email threading when using Email-to-Case. Replies to email sent will show in the Case activity history.
To add S-Drive Email to your Lightning page
Edit the Lightning page you want to add S-Drive Email to.

Choose S-Drive Email Lightning component and drag it onto the page.

To use S-Drive Email
Fill out the To field and other fields as needed.

Click Attach to attach files.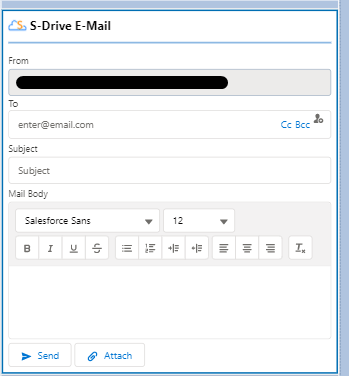 Choose the parent object of the files you want to attach

Choose the specific record

Choose the files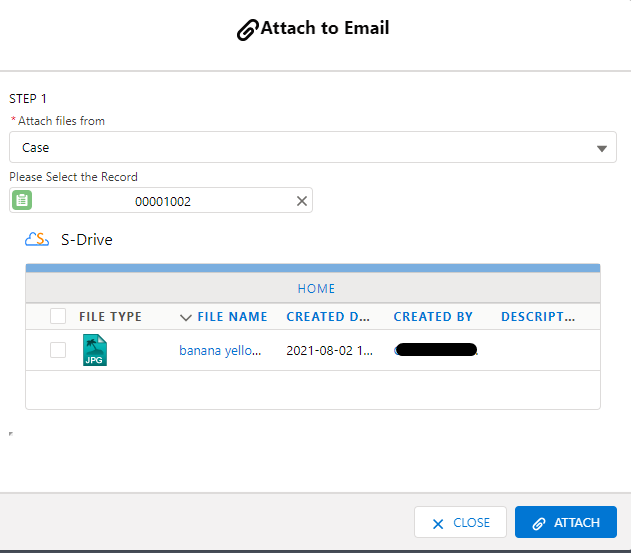 Click "Attach"

Click "Send"