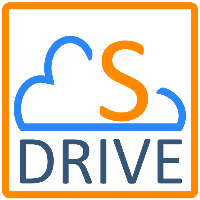 S-Drive 2.16 Documentation
Release Date: 12/1/2021
Release Highlights:
~AWS-KMS Encryption Support
~Email Threading for S-Drive Email
Released 12/1/2021 Upgrade Notes This release introduces support for AWS-KMS Encryption, which means an encryption type must now be configured. If you are up...
This guide will walk Admins through the steps needed to get S-Drive set up. See the INTRODUCTION page for what each section contains and choose which section...
This guide contains detailed information about S-Drive customization with special APIs and intended for developer use. Refer to the S-Drive Admin Guide and S...